architettura a Verona
Se dovessi insegnarvi architettura? davvero una domanda difficile… Inizierei proibendo gli ordini, mettendo la parola fine a questa incartapecorita stupidaggine degli ordini, una incredibile sfida all'intelligenza. Insisterei su un vero rispetto per l'architettura. D'altro lato, racconterei ai miei studenti come siano commuoventi le cose dell'Acropoli di Atene, di cui comprenderanno in seguito la superiore grandezza. Prometterei di spiegare la magnificenza di Palazzo Farnese e del vasto golfo spirituale che si stende tra le absidi e la facciata di San Pietro, ambedue rigorosamente costruite con il medesimo "ordine", però una da Michelangelo e l'altra da Alberti (sic) -e parlerei di molti altri fatti, i più semplici e veri dell'architettura, la cui comprensione richiede una certa competenza. Insisterei sul fatto che nobiltà, purezza, comprensione intellettuale, bellezza plastica e l'eterna qualità delle proporzioni rappresentano le gioie che l'architettura può offrire e che ciascuno può comprendere.
(Le Corbusier)
ARCHatlas
Bringing Architecture, Design and Art to your Dash.
---
Ceramiche Grigoli Severino Via degli Scaligeri n. 38 Bussolengo (VERONA) Tel. 045/7150684 fax. 0456700729
---
Richiedi la nostra Cashback card per avere sconti su oltre 120000 negozi convenzionati in tutto il mondo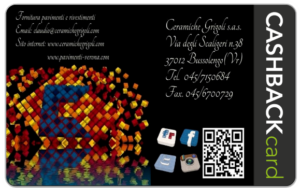 ---
---
Ti aspettiamo nel nostro Sala espositiva  a Bussolengo Verona
Ci troviamo in Via Via Degli Scaligeri n.38 a Bussolengo (Verona), dove potrai apprezzare e toccare dal vivo ceramiche di alta qualità; Potrai visionare pavimenti e rivestimenti in gres porcellanato e in parquet,  mobili da bagno con possibilità di realizzazione su misura, Rubinetterie e sanitari per il bagno, il tutto con possibilità di una progettazione dinamica degli ambienti, soluzioni innovative, per rendere la tua casa originale e irripetibile.
Contattaci per richiedere chiamando il numero: 045/7150684
Compila il form sottostante per inviare una richiesta
---